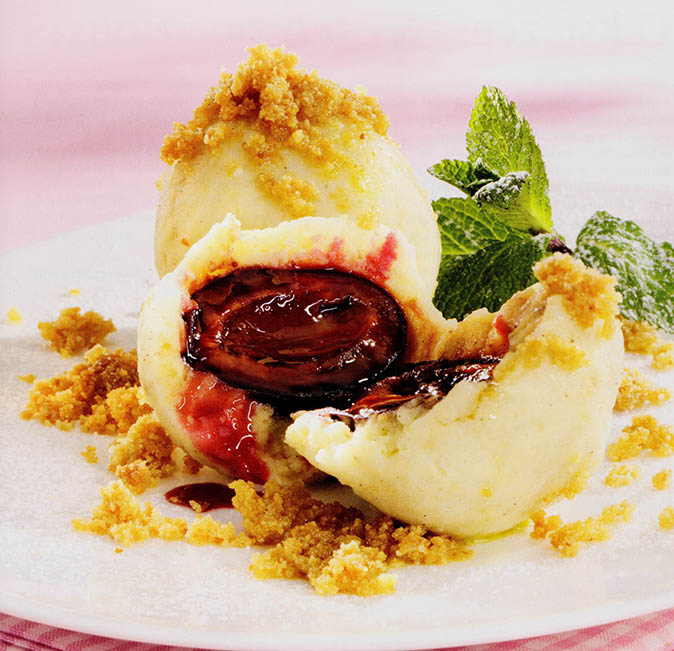 Dumplings – dumplings with plums and bread crumbs
Ingredients for 4 people
• 2 bags of powdered mashed potatoes
• 180 g breadcrumbs
• 2 eggs
• 1 pinch of salt
• 8 Hungarian plums
• 50 g of candy sugar
• 80 g of butter
• 4 teaspoons of powdered sugar
• 1 a teaspoon of cinnamon
1. Pour the puree into the 600 ml of boiling water.
2. Mix 120 g breadcrumbs, eggs and salt.
3. Cut the plums in half, remove the seeds, and in their place put candied sugar.
4. Wrap in dough, allowed to cook in boiling water through 15 minutes.
5. Lather the butter in a pan.
6. Pour the rest of the breadcrumbs and powdered sugar. Add the cinnamon.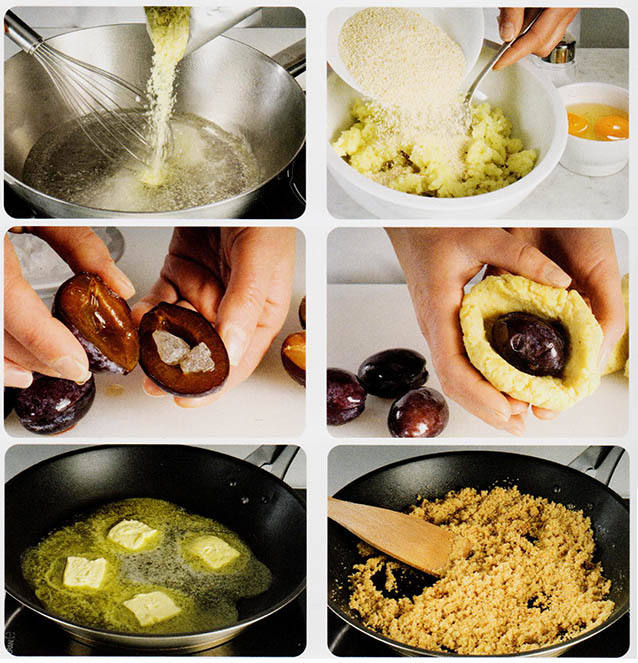 You can also prepare dumplings with apricots in the same way, cherries and serve them with breadcrumbs.