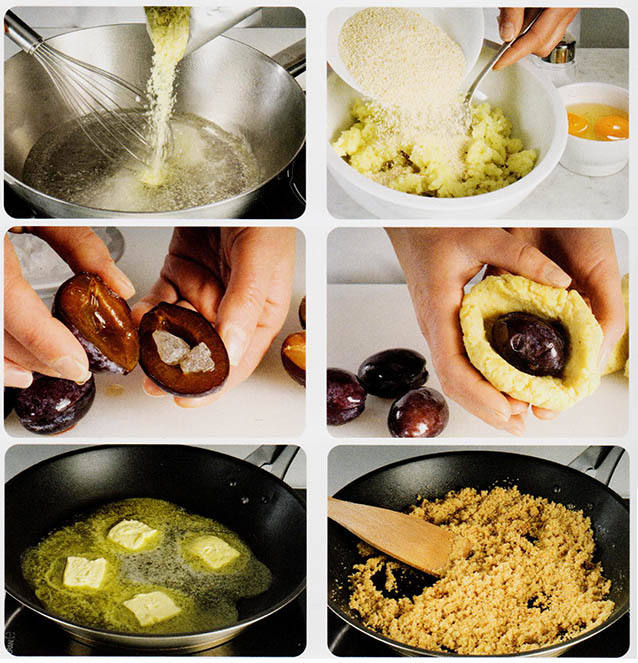 Dumplings with plums.
COMPONENTS:
60 dag of boiled potatoes • 30 dag of flour • 2 eggs • 5 dag of butter • 2 tablespoons breadcrumbs
filling:
60 a dag of plums • 10 dag of powdered sugar • cinnamon to taste
4 portions • 45 min • 170 kcal (100 g) • easy
1. Pass the cooked potatoes through a meat grinder or crush them with a press, pour the sifted flour, we knock the eggs and knead a smooth dough.
2. Wash the plums, we dry it, we cut, we take out the seeds. Pour a little powdered sugar with cinnamon into each plum.
3. We make a rolling pin, we cut crosswise into pieces of equal size. Flatten each piece on a floured hand, put the plum in the middle and stick it together, forming a ball.
4. In a wide pot, bring lightly salted water to a boil. Put the dumplings in boiling water in batches and cook for approx. 5 min from the moment the water re-boils.
5. Brown the roll in a dry frying pan, add butter to the hot one, we melt and mix.
6. Take the cooked dumplings out with a slotted spoon and pour over with a roll with butter.