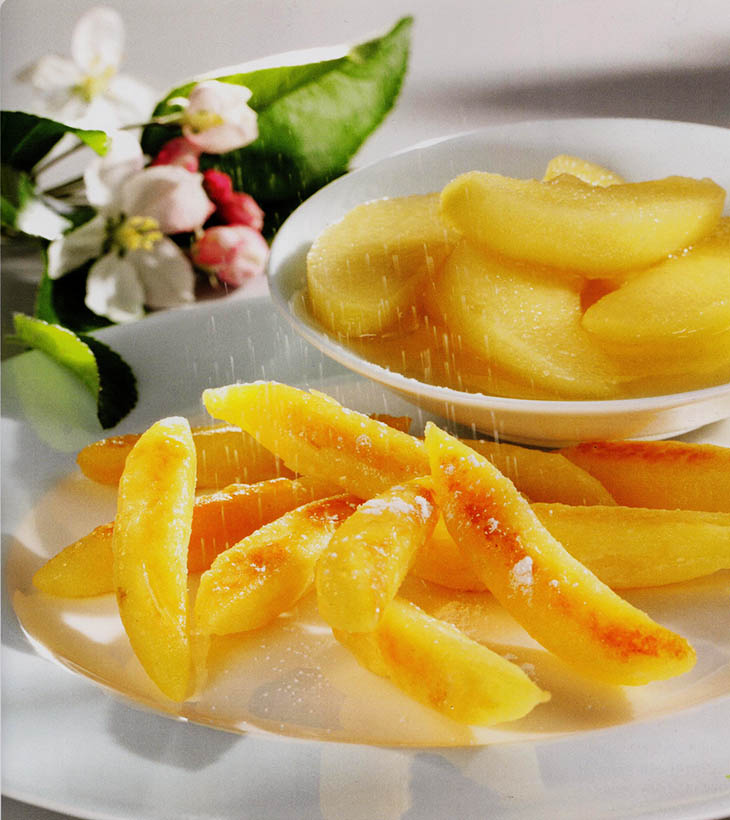 Dumplings with apples
Ingredients for 4 people
• 750 g apples
• 300 ml of apple juice
• 2 spoons of sugar
• juice from 1 lemons
• 1 cinnamon stick
• 1 spoon of congealed clarified butter
• 750 g of ready-made potato dumplings
• powdered sugar for sprinkling
1. Peel the apples, remove the seed pockets, cut the fruit into pieces.
2. Boil the apple juice with sugar, add lemon juice and cinnamon.
3. Stew the apple particles in it until soft.
4. Meanwhile, heat the clarified butter in a frying pan.
5. Fry the potato dumplings over medium heat until golden brown.
6. Take out the cinnamon and sprinkle with powdered sugar.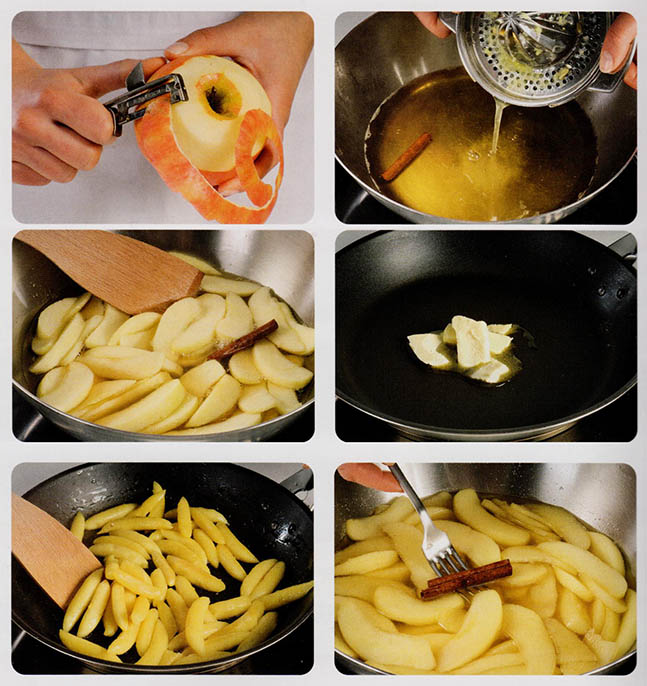 This dish might as well be a dessert for six. It can be prepared even faster, if a ready-made compote is used.